Broaching
Avon Broach and Production Company has capability to produce one or one million pieces of any one part, and have done both many times! With an inventory of more than 5000 broaching tools and more than 80 pieces of production broaching equipment, small or large production runs are processed with equal ease and with on time delivery.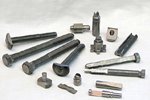 Surface Broaching: Flats and slots broached on Avon's surface broaching equipment. Part quantities run from a handful of pieces to over 8,000,000 per year.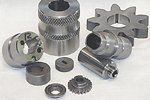 Internal Form Broaching: Keyways, double -D- configurations, squares, hexes, rectangles, ovals, and other irregular shapes are commonly broached at Avon. Many tools are in-stock and ready for use which provides for efficient turn around.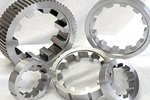 Internal Cam Form Broaching: Avon has the ability to broach internal cam forms up to 8.0 inches in diameter with broach tools up to 100 inches long.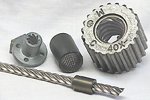 Internal Helical Broaching: Avon's helical capabilities range up to 63 degree helix angle, with tool capacity up to 5.0 inches in diameter and 85.0 inches long.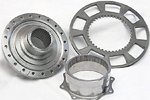 Internal Spline Broaching: All types of internal spline and serration broaching are provided by Avon. From small .125 inch diameter up to large 10.0 inch diameters.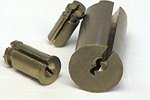 Lock Cylinder Broaching: Avon has several machines available for broaching various size and depth keyslot configurations.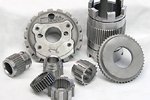 External Pot Broaching: Involute and straight splines, external flats and many other external configurations are pot broached at Avon.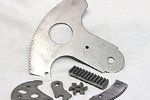 Sector Serration Broaching: Parts are broached on surface type broaching machines with precision ground contoured broach tooling.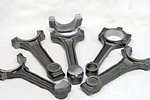 Connecting Rod and Cap Broaching: Various sized rods and caps are broached at Avon. From smaller automotive to very large off-road and marine diesel engine rods and caps are surface broached at Avon.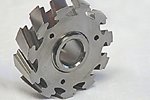 Turbine Broaching: Avon broaches various slot configurations on the O.D.'s of turbine disks using large horizontal surface broaching machines. From smaller disks used in the aerospace industry to large 54 inch diameter disks used in power generating turbines.